DOST-FPRDI STAFF COMPLETE IP MANAGEMENT COURSE Philippine | 01/06/2022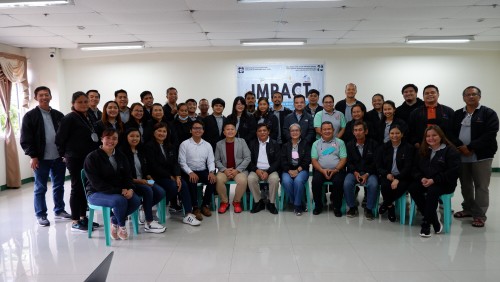 The DOST-Forest Products Research and Development Institute (DOST-FPRDI) is now in a better position to manage its intellectual property (IP) assets, thanks to the IMPACT 20-day Training Program recently attended by 35 researchers.
IMPACT, which stands for Intellectual Property Management Program for Academic Institutions Commercializing Technologies, aimed at strengthening the Institute's technology transfer program through a series of training-workshops that ran from February 14 to April 13, 2022. It ended in a culminating activity held at the Benguet State University – Agri-Aqua Technology Business Incubator (BSU-ATBI) last May 5-6, 2022.
The course covered the Fundamentals of Intellectual Property (IP), Overview of the IP System, Patent Searching, IP Claims and Filing, Inventory of IP Assets, Technology Pitching and Negotiations, Innovation and Inventive Thinking, Valuation, and best Practices on Technology Transfer.
Eleven IP Claims were produced from the training, all of which had already been filed at the IPOPHIL.
According to Project Leader Maria C. Reyes, the success of the training can be credited to the DOST-FPRDI's productive partnership with the Intellectual Property Office of the Philippines (IPOPHIL), DOST-Philippine Council for Industry, Energy and Emerging Technology Research and Development (DOST-PCIEERD), and DOST-Philippine Council for Agriculture, Aquatic and Natural Resources Research and Development (DOST-PCAARRD).
The culminating program was part of the DOST-PCIEERD-funded project "Reinforcing the Capability of the Technology Transfer Program of the DOST- FPRDI." ### (Angela I. Balais & Rizalina K. Araral, 2022)