DOST-FPRDI launches Rubberwood Processing Plant in Zamboanga Sibugay Philippine | 07/03/2019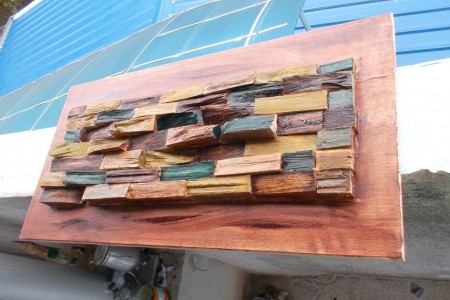 A processing plant designed to convert old and unproductive rubberwood trees into high-value products was launched in Naga, Zamboanga Sibugay last 05 November 2018. DOST Secretary Fortunato T. Dela Peña led the inaugural ceremonies which was attended by heads of the stakeholder-agencies, including DOST-FPRDI Director Dr. Romulo T. Aggangan, DOST Undersecretary for Scientific and Technical Services Dr. Carol M. Yorobe, DOST-IX Director Martin A. Wee, Chairman Petronilo G. Licudan of the Tambanan Agrarian Reform Beneficiaries Cooperative (TARBEMCO), Naga Mayor Rino O. Delos Reyes and Engr. Romel Duran from the Office of the Governor of Zamboanga Sibugay.
An output of a DOST-FPRDI project, the rubberwood processing plant is installed with various woodworking equipment that will be used in making furniture, mouldings, finger-jointed lumber and joinery products. The equipment includeportable sawmill, thickness planer, single end tenoner, pin router, shaper, boring machine, table saw, dust collector and other ancillary and specialized equipment to process the rubberwood into furniture products
In Zamboanga Sibugay, rubberwood trees are typically used for low-value products such as fruit crates, pallets, firewood and charcoal. With 210 hectares of old rubberwood trees, the TARBEMCO plantations are expected to yield 31,500 cubic meters of good lumber for use in high-value applications.
The TARBEMCO Rubberwood Processing Plant is the first rubberwood processing facility established by the DOST-FPRDI project. On the pipeline are the Pressure Method Wood Treatment Plant and the 5,000 bdft-capacity Furnace-type Lumber Dryer. The project costs Php 57 million and is funded by the DOST-Grants in Aid. After completion, this set of facilities will become the Innovation Center for Rubberwood Processing in the Philippines.