R&D project brings hope to local rubber industry Philippine | 29/05/2017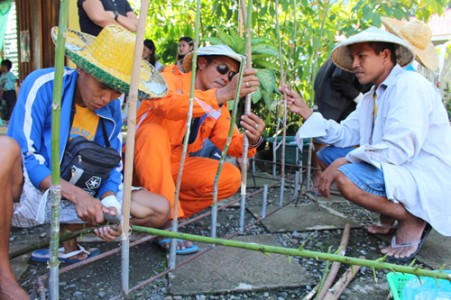 Rubber farmers and processors in the Philippines have reasons to be hopeful as a group of researchers at the Department of Science and Technology – Forest Products Research and Development Institute (DOST-FPRDI) is currently working on an R&D project that seeks to boost their industry.
Titled "Optimization and Improvement of Proceses in the Production of Technically Specified Rubber and Demonstration of the Improved Facilities in Zamboanga Peninsula", the project seeks to improve current processes in producing TSR by establishing the best practices and right technologies. The goal is to show the effects of present methods on product cost, quality and productivity.
According to Project Leader Engr. Belen B. Bisana, "The country's natural rubber sector has long been suffering from very low productivity due to different factors: poor harvesting, old processing facilities, bad rubber quality, and lack of competitive products."
Grown in plantations in tropical countries, the rubber tree produces inside its bark a sticky, milky sap that is gathered once the tree matures. Tappers make a cut in the trunk to collect the sap (called latex) and let the tree
live on.
Once it thickens into a semi-solid state, the latex is processed into a form that passes accepted standards (called technically specified rubber or TSR). TSR is used in a broad range of products, either alone or mixed with other ingredients.
Not all rubber is natural, however. Of the 15 billion kilos of rubber produced worldwide each year, two-thirds are synthetic. Synthetic rubber comes from petroleum by-products and like natural rubber, is widely used in the motor vehicle industry.
Engr. Bisana explains, "FPRDI took the lead in the project because it believes the natural rubber industry in the
Philippines has a lot more room to grow. Experts say that the 2015 world shortfall in natural rubber which reached 125,000 metric tons can grow to 1.067 metric tons by 2030. This booming market is something we must take advantage of."
Rubber trees are grown in 217,000 hectares across the Philippines, mostly in Mindanao. Around 450,000 metric tons of rubber were produced in 2014, with about half coming from the Zamboanga Peninsula.
According to Engr. Bisana, about 75% of the project objectives have so far been achieved.
"We have improved and put in place new production equipment at the Philippine Pioneer Rubber Products Corporation (PPRPC). We have also integrated some of Malaysia, India and Indonesia's best practices on latex tapping and processing in the PPRPC's upgrading," she says.
"We have also conducted two training courses in Zamboanga for rubber farmers, tappers, and rubber processing plant workers, teaching them how to put up a nursery, plant seedlings, do a budding operation, and harvest latex. Two training manuals have also been prepared."
Funded by the DOST-Grants-in-Aid, the project started in October 2013 and is set to end July 2016.